MAP 21
This map shows the townlands to the south of Laurelvale, Co. Armagh.
My great-grandmother, Maria Greenlee, came from Marlacoo and my great-grandfather, John Sinton, came from Cabra. Two of their daughters, Maria and Elizabeth were born in Drumnamether.
These maps are intended SOLELY for the non-commercial use of family history research.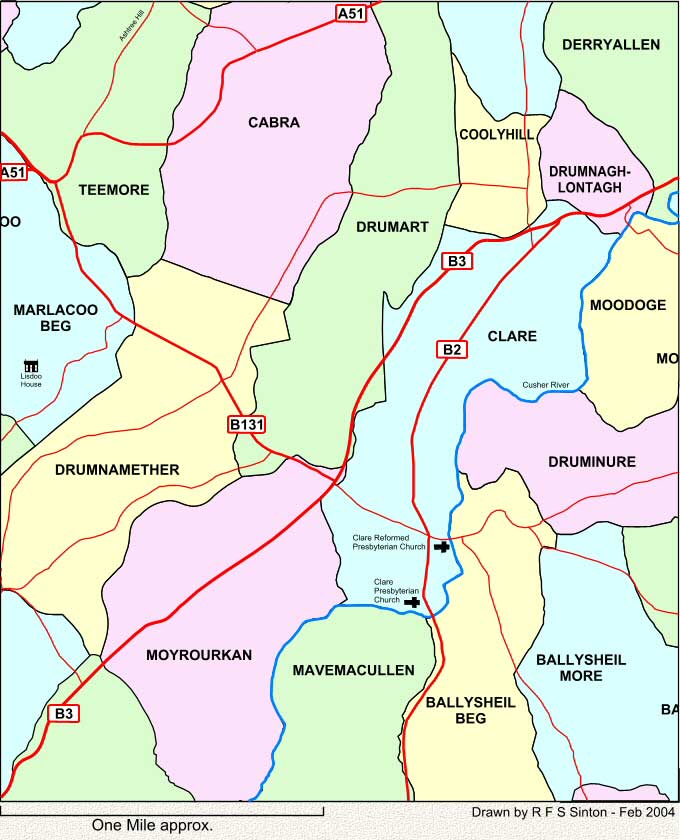 This site is completely

FREE

but it does need money for upkeep.
If you would like to contribute then please click on the Donate button.
Thank you for your support.
Produced using software developed by Bob & Robert Sinton All rights reserved © 2002 - 2023 Sinton Family Trees