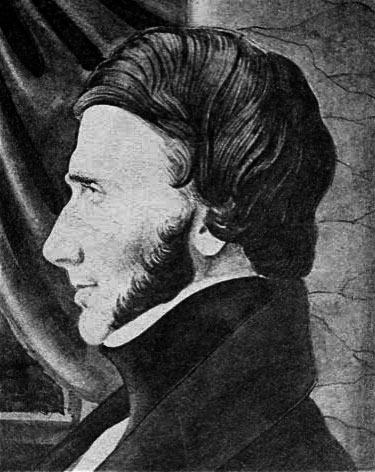 Josiah Hewes Davis Lowndes
1809 - 1849

Photogragh courtesy of Coral Gills, USA


Joseph H.D. Lowndes of Henrico county, Va., son of William Lowndes, Quaker, married Miss Arabella Sinton, of Ireland. Their son was the late Chas. D. Lowndes of Baltimore, who was born in Henrico county, Virginia, served gallantly in the Confederate army under General J.E.B. Stuart, and subsequently moved to Baltimore, Md., where he engaged in the baking and brokerage business successfully up to the time of his death, a few years ago, the firm being Brown & Lowndes, and later, Lowndes & Redwood. He married Miss Nancy Catherine Gamble, daughter of Dr. Cary Breckenridge Gamble, of Virginia, Florida, and later of Baltimore. The Gambles are related to the Preston, Cabell, Breckenridge, Wyckham, Lee, Brattan, Cary, and Selden families of the South. Dr. Gamble's wife was Edwarda Shaw, of St. Augustine, Florida, who was descended from the Bartons, of England and Ireland.

From: USA commentary - see Lowndes family history
[RFSS May 2008]



Headstone of Josiah Hewes Davis Lowndes
1809 - 1849


Hollywood Cemetery, Richmond, Virginia

J. H. D. LOWNES


BORN MAY 14, 1809
RICHMOND, VA.
DIED OCT. 9 1849
HENRICO CO. VA.
HIS WIFE


ARABELLA SINTON


BORN MARCH 27, 1810
CORK, IRELAND
DIED DEC. 23, 1893
RICHMOND, VA.
The photograph comes from the Find A Grave website courtesy of
MTB
The location is Hollywood Cemetery, Richmond, Virginia, United States of America.
Link to the Find A Grave site for
Josiah Hewes Davis Lowndes
[RFSS May 2016]