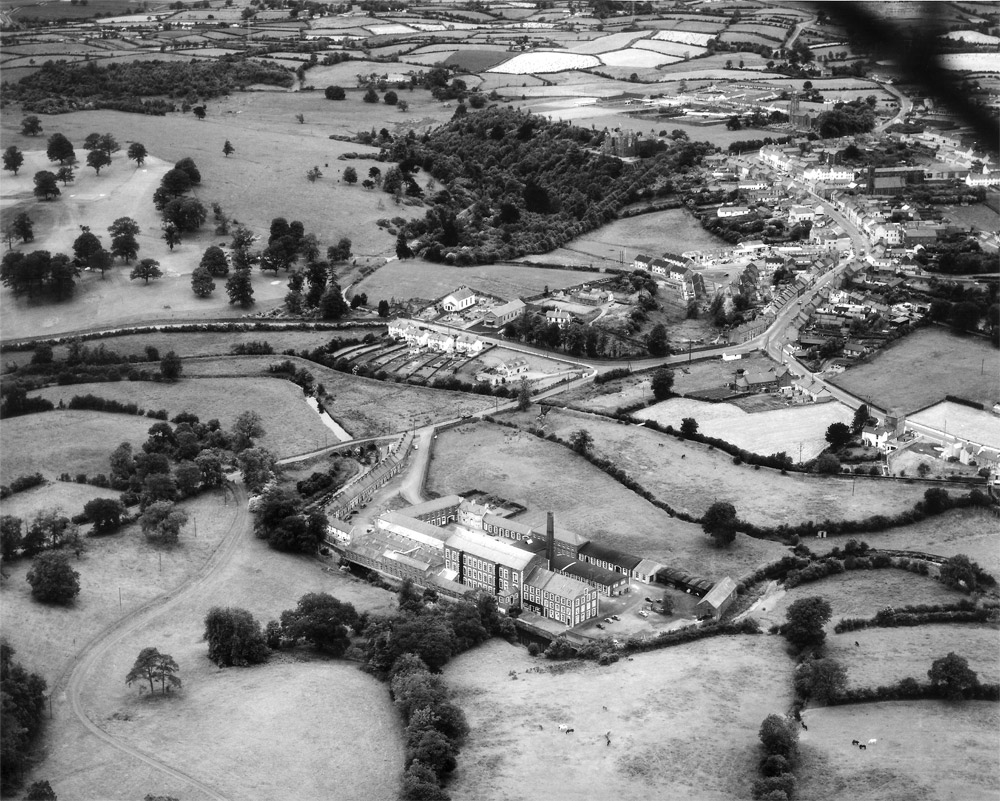 Aerial view of Tandragee, Co. Armagh, Northern Ireland from south in 1965 - Photograph courtesy of Airphotos, Cheddar, England
When the mouse cursor hovers over some features on this photo details will be displayed in a small window.
This site is completely

FREE

but it does need money for upkeep.
If you would like to contribute then please click on the Donate button.
Thank you for your support.
Produced using software developed by Bob & Robert Sinton All rights reserved © 2002 - 2023 Sinton Family Trees