MAP 16
This map shows the townlands around Gilford, Co. Down.
The slightly darker blue waters around the river Bann, show where it's water have been used to supply the many linen mills which used to operate along it's banks. Frederick Maynard Sinton lived in Banford House, Knocknagore and Thomas Tertius Sinton lived in Whitelands, named as such because the fields around it used to be white with linen bleaching in the sun.
Annie Dorothy Sinton married Capt. Thomas F Ferguson in Tullylish Parish Church, 1922.
These maps are intended SOLELY for the non-commercial use of family history research.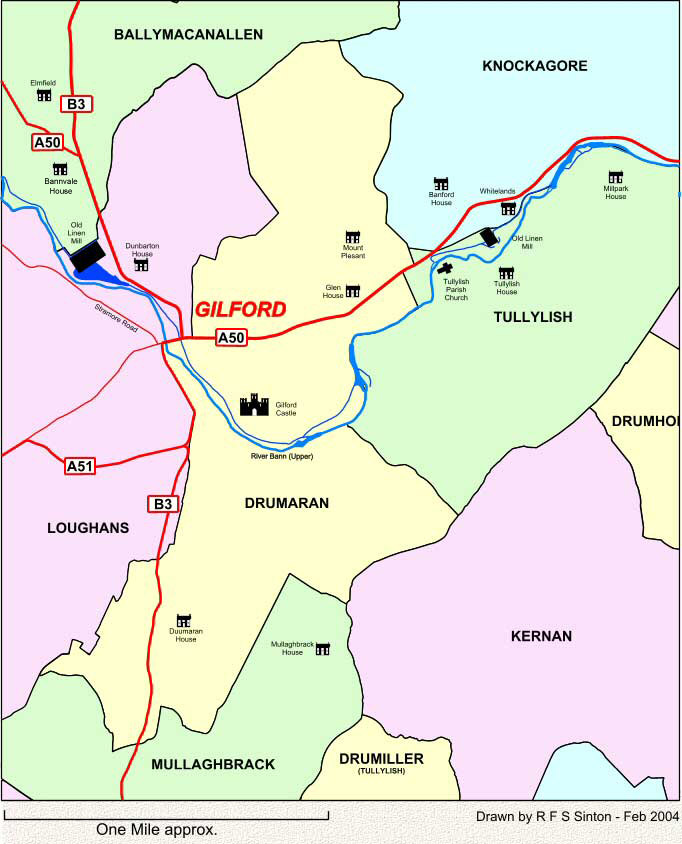 This site is completely

FREE

but it does need money for upkeep.
If you would like to contribute then please click on the Donate button.
Thank you for your support.
Produced using software developed by Bob & Robert Sinton All rights reserved © 2002 - 2023 Sinton Family Trees