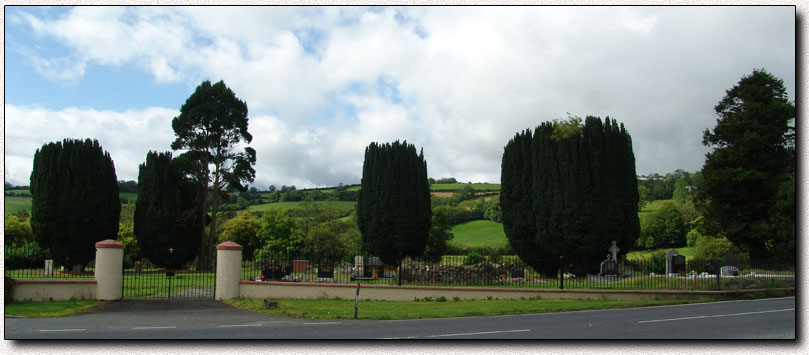 Relicarn Roman Catholic Cemetery, Scarva, Co. Armagh, Northern Ireland
8 Aug 2011 © Robert F. S. Sinton
Headstone Inscriptions at Relicarn Cemetery, Scarva, Co. Armagh, Northern Ireland
for surnames beginning with the letter H.
Surname
Forenames
Year Died
Hanratty
Patrick Leo
1969
4 of 69 Records from 30 Headstones.
This site is completely

FREE

but it does need money for upkeep.
If you would like to contribute then please click on the Donate button.
Thank you for your support.
Produced using software developed by Bob & Robert Sinton All rights reserved © 2002 - 2019 Sinton Family Trees