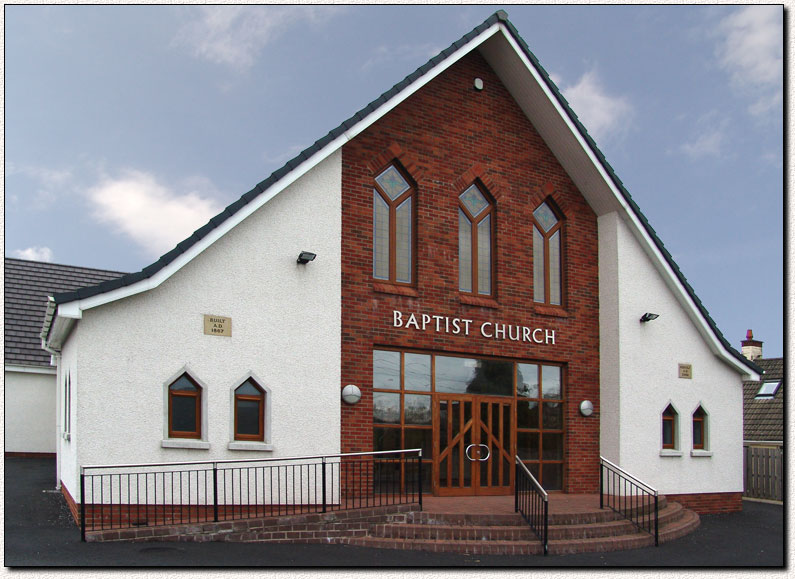 Baptist Church, Tandragee, Co. Armagh, Northern Ireland
Photograph taken on 22 March 2007 © Sinton Family Trees

Headstone Inscriptions at Baptist Church, Tandragee, Co. Armagh, Northern Ireland
for surnames beginning with the letter G.
Built 1867 Last visited March 2007
Surname
Forenames
Year Died
Gordon
Anna Elizabeth
1983
Gunter
Cecil Reginald
1981
Gunter
Florence Alexandra
1989
10 of 146 Records from 59 Headstones.
The following are headstones with only a surname
Annett
Douglas
Gribben
Higgins
Totten
White
This site is completely
FREE
but it does need money to fund research and for upkeep.
If you would like to contribute then please click on the Donate button.
Thank you for your support.
Produced using software developed by Bob & Robert Sinton All rights reserved © 2002 - 2023 Sinton Family Trees