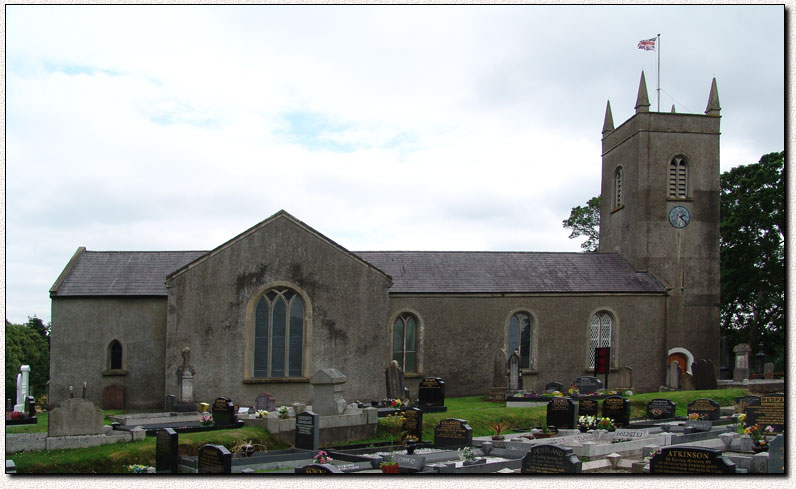 Mullavilly Parish Church, Tandragee, Co. Armagh, Northern Ireland
Photograph taken on 21 July 2008 © Robert F. S. Sinton

Headstone Inscriptions at Mullavilly Parish Church, Tandragee, Co. Armagh, Northern Ireland
for surnames beginning with the letter A.
Built 1736 Last visited 2013
Surname
Forenames
Year Died
Abraham
Florence Adelaide
1987
Armstrong
Thomas James
1957
Armstrong
Thomas John
2001
Atkinson
Thomas John
1990
13 of 804 Records from 271 Headstones.
The following are headstones with only a surname
Adair
Hampton
Hunter
McGeown
Pentland
Speers
Auld
Harvey
Jones
Milligan
Robb
Tweedie
Black
Hodgen
Kane
Moore
Ryans
White
Elliott
Houston
Kerr
Mullen
Singleton
Wright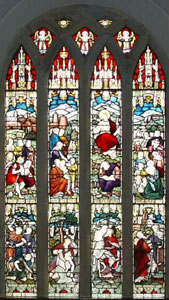 These two stained glass windows were erected by the Sintons of Laurelvale.

The window on the left is to the memory of Thomas Sinton, 1826-1887, who created the village of Laurelvale when he established his linen mill, and is located in the chancel.

The window on the right is to the memory of Elizabeth Bridget Hesilridge Sinton, 1835-1900, the wife of Thomas and is located in the north transcipt.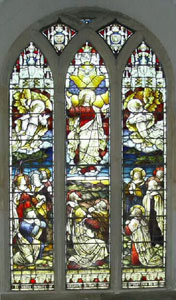 Click on the images to see enlargements
Photographs October 2002 © Robert F. S. Sinton
This site is completely
FREE
but it does need money to fund research and for upkeep.
If you would like to contribute then please click on the Donate button.
Thank you for your support.
Produced using software developed by Bob & Robert Sinton All rights reserved © 2002 - 2023 Sinton Family Trees