Born
1 April 1925 - Lisavague, Tandragee, Co. Armagh, Northern Ireland, United Kingdom
Died
5 November 2017 - Wood Lodge Nursing Home, Castlewellan, Co. Down, Northern Ireland, United Kingdom
Buried
8 November 2017 - Maghera Parish Church, Newcastle, Co. Down, Northern Ireland, United Kingdom
Married
8 October 1951 - Mullavilly Parish Church, Tandragee, Co. Armagh, Northern Ireland, United Kingdom - [ s620 ]
NOTE:
Information has been withheld on living persons and those born after 1919 for whom no death record is available.
GENERAL NOTES
She had an eye damaged when a lead pellet, fired from an air rifle by her brother Bobby, ricocheted off a large tree at the front of the family home.

Civil servant.

Death Notice published on the Funeral Times website on Monday 6 November 2017
The death has occurred of:
MABEL ROBB HOLMES

HOLMES, MABEL ROBB - November 5, 2017, at Wood Lodge Nursing Home, loved wife of the late Samuel and much-loved mother of Robin and Drew.

Funeral from her late residence, 48 Tollymore Road, Newcastle on Wednesday at 1.30pm for service in Newcastle Baptist Church at 2.00pm followed by committal in Maghera Parish Churchyard.

Family flowers only please. Donations in lieu of flowers, if desired, to R.V.H. Liver Support Group, C/o Wallace Shaw Funeral Directors, 14a Clarkhill Road, Castlewellan BT31 9BJ.

Deeply regretted by her sorrowing family and family circle.

Precious in the sight of the Lord is the death of his saints. Psalm 116 v 15.

[RFSS Nov 2017]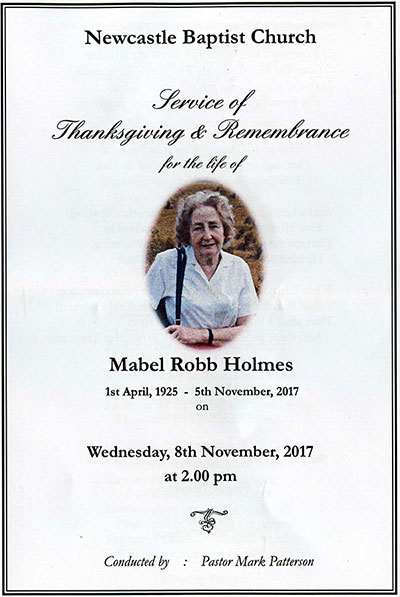 Funeral Service for Mabel Robb Holmes (née Speers) - 8 November 2017

[RFSS Nov 2017]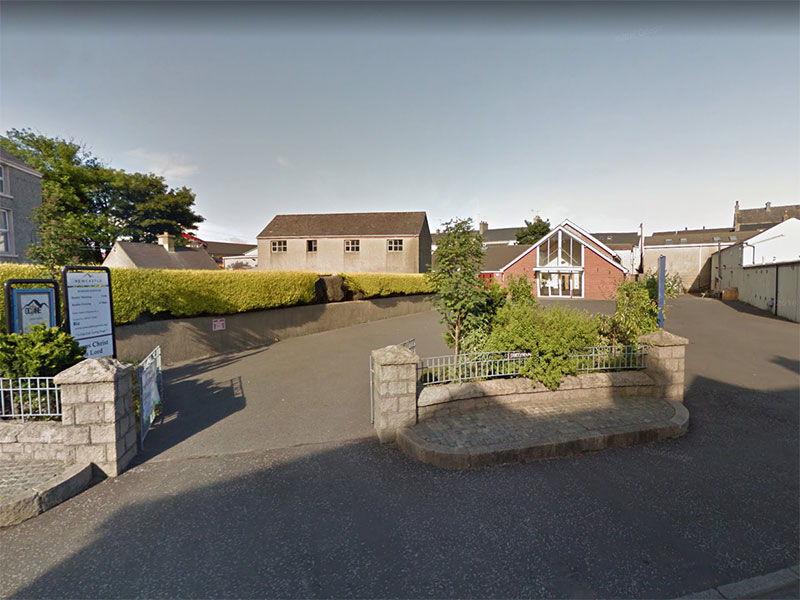 Newcastle Baptist Church, 17 Bryansford Road, Co. Down

[RFSS Oct 2017]

MARRIAGE NOTES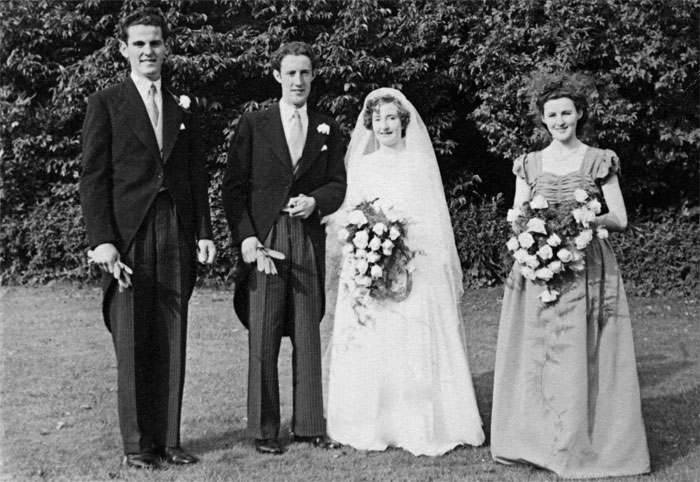 Wedding of Samuel Holmes and Mabel Speers on 8 October 1951

Move the mouse cursor close to someone's face to see who they are

[RFSS May 2013]
| | |
| --- | --- |
| [ s620 ] | Memorabilia - Church Order of Service for the marriage - MEM1951-08-10-SJH-MRS |
This site is completely

FREE

but it does need money for upkeep.
If you would like to contribute then please click on the Donate button.
Thank you for your support.
Produced using software developed by Bob & Robert Sinton All rights reserved © 2002 - 2019 Sinton Family Trees