Born
15 May 1939 in Lurgan Hospital, Co. Armagh, Northern Ireland, United Kingdom
Died
26 July 2017 in Daily Hill Hospital, Newry, Co. Down, Northern Ireland, United Kingdom
Buried
29 July 2017 in Lurgan Cemetery, New-Line, Lurgan, Co. Armagh, Northern Ireland, United Kingdom
Married
1 April 1961 in Shankill Parish Church, Lurgan, Co. Armagh, Northern Ireland, United Kingdom
NOTE:
Information has been withheld on living persons and those born after 1921 for whom no death record is available.
GENERAL NOTES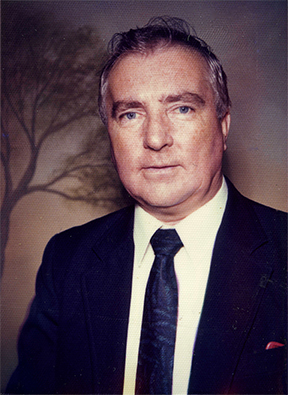 David Alexander Walker

1939 - 2017

[RFSS Oct 2017]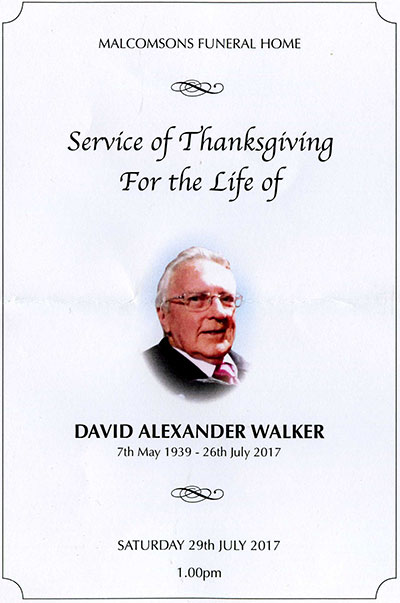 Funeral Service for David Alexander Walker - 29 July 2017


[RFSS Nov 2017]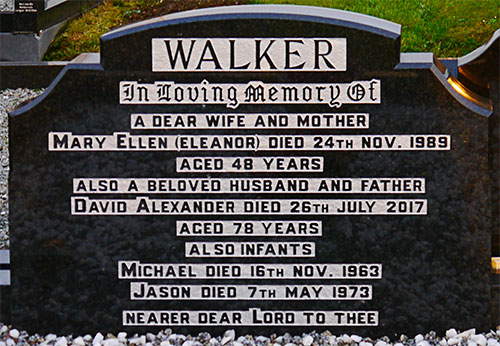 Headstone of David Alexander Walker 1939 - 2017

Lurgan Cemetery, Co. Armagh

© 2017 Sinton Family Trees

[RFSS Dec 2017]
This site is completely

FREE

but it does need money for upkeep.
If you would like to contribute then please click on the Donate button.
Thank you for your support.
Produced using software developed by Bob & Robert Sinton All rights reserved © 2002 - 2021 Sinton Family Trees